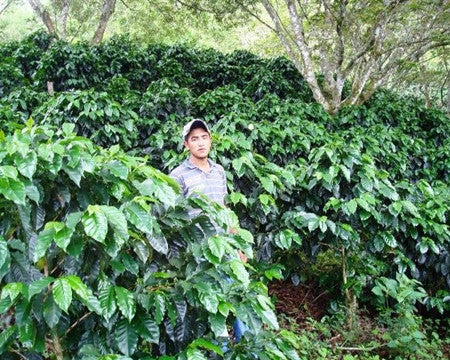 El Salvador Santa Emilia Estate
Santa Emilia Estate has been in the Homberger family for over 3 generations and has been RainForest Alliance certified since 2006.
Santa Emilia is practicing sustainable farming methods and does not use "Herbicides" on the farm, rather using "Noble Herbs" for soil amendments and to keep weeds at bay. The farm also is promoting social responsibility.
This farm is located at altitudes of 1,025-1,320 meters.
Cup characteristics: Sweet floral aroma with hints of lemon and tangerine. Additional notes of toasted sugar cane and milk chocolate.
Whole bean, 100% Arabica
Roast level: Medium
Recommended brew method: Aeropress, pour-over, auto-drip, french press. Can be brewed as single-origin espresso.