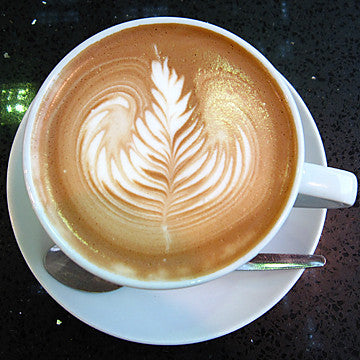 Red Bird Espresso
Red Bird Espresso is blended from a collection of top-grade coffees from both sides of the equator. All the component coffees come from farms that are Rainforest Alliance Certified™; Rainforest Alliance Certified™ farm and forest operations meet comprehensive standards that protect the environment and promote the rights and well-being of workers, their families, and communities.

Cup characteristics: Rich, balanced and aromatic, this espresso starts with a distinct hazelnut-chocolate aroma and progresses to sweet chocolate, toasted nut and caramel flavors in the cup, with subtle citric acidity. It finishes with a rich and lingering aftertaste. When used in other brewing methods, citrus and dried fruit notes add to the complexity and depth.
Whole bean, 100% Arabica
Roast Level: Rich Medium (Northern Italian)
Recommended Brew: 25-33 second shot, timed from the first drip, at 198-201°. Dose and tamp according to your brand of portafilter and basket size; they vary significantly between brands, so there is no one dose that works with all portafilters.
Also works very well in an Aeropress, pour-over, French press and auto-drip.